Junulara Pagxo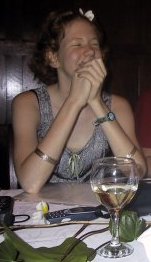 Nia Klubo cxi jare gastigis la Jaran Somerkurason de Esperanto.
De tiam ni havas grupon de junuloj kaj komencantoj kiu sxatas dauxrigi iliajn lernadon kaj kunestecon. Novaj grupanoj estas cxiam bonvenaj!
Our club hosted the Annual Australian Esperanto Summerschool.
Since then we have a group of young people and beginners who wish to continue learning and getting together. New members are always welcome!